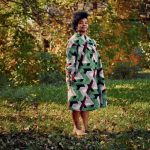 How Did a Socialist Triumph in Buffalo?
Michelle Goldberg
Publication Year: 2021
Read the full article from The New York Times here.
That danger is real. Polls reveal that both Black and white voters reject the slogan "Defund the police." Yet Walton has shown that even in a city where shootings have surged a staggering 116 percent so far this year, a socialist promising police reform can win.