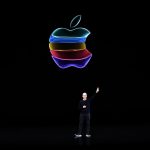 Apple Commits $2.5 Billion to Ease California Housing Crunch
The plan includes $1 billion for an affordable housing investment fund as well as an effort to help first-time buyers
Jack Nicas, Kevin Granville and Conor Dougherty
Publication Year: 2019
Re-post From The New York Times
Credit…Josh Edelson/Agence France-Presse — Getty Images
Apple on Monday announced a $2.5 billion plan to address the housing crisis in California, becoming the latest big tech company to devote money to a problem that local lawmakers and economists believe it helped create.
The iPhone maker's plan includes a $1 billion investment fund for affordable housing and another $1 billion to buy mortgages. Apple also intends to make a 40-acre, $300 million property it owns in San Jose, Calif., available for new affordable housing.
Apple's housing plan is a response to the increasing pressure Silicon Valley's tech giants are under to play a more active role in the region's housing crisis. As local tech companies big and small have boomed, they have flooded the region with hundreds of thousands of highly paid employees.
But the supply of housing has failed to keep pace, and prices have soared. The median home value in San Jose, Calif., is now nearly $1 million, roughly double the price from 2012, according to Zillow, the real estate site.
Now, after years of complaints that they have not done enough to be good corporate neighbors, many of those companies are digging into their vast bank accounts — and tapping some of the properties they have already acquired — to help address the problem.
Last month, Facebook said it would offer $1 billion in a package of grants and loans in California. Google pledged $1 billion for a similar effort in June.
Apple is offering a hefty sum, but the company can afford it. Last year, Apple used new tax laws to bring back most of the $252 billion it held abroad. Since then, the company has been busy trying to spend that cash.
Initiatives like Apple's "definitely relieve some of the pressure on the housing market," said Robert Silverman, an affordable housing expert at the University at Buffalo. "But you need an extensive policy at the state or federal level to reach more people."
The roughly $4.5 billion from the three companies will be multiplied by other public and private sources, so it's difficult to know exactly how much housing it will buy. But even billions of dollars will only dent the housing problem. New construction in California has at times been handicapped by red tape and local rules that bar the more dense housing designs that planners believe is necessary to meet demand.
Using current construction and land prices, $4.5 billion would buy roughly 10,000 new housing units in California. According to the McKinsey Global Institute, the state needs to build 3.5 million homes by 2025 to meet projected housing demand.
A similar, though not as severe, housing crunch has played out in the Seattle area, where Amazon and Microsoft are based. Microsoft pledged $500 million toward affordable housing in Seattle in January.
The companies' investments have been cheered by local politicians and housing organizations.
Gov. Gavin Newsom of California said in a statement that the investment was "proof that Apple is serious about solving this issue" and that he hopes other companies follow suit.
Apple's plan includes $150 million in long-term forgivable loans and grants for affordable housing in the Bay Area, and a $50 million donation to address the causes of homelessness in the area.
"Affordable housing means stability and dignity, opportunity and pride," Apple's chief executive, Tim Cook, said in a statement. "We know the course we are on is unsustainable, and Apple is committed to being part of the solution."
Like the Google and Facebook announcements, Apple's $2.5 billion figure comes with questions about where and how the money will be spent.
The companies' announcements include land value predicated on the ability to build large amounts of housing in communities that have steadfastly resisted it, along with for-profit loans that are expected to generate a financial return — albeit smaller than what the companies could earn on more traditional investments.
Exactly how generous any of these commitments are will hinge on fine-print questions, such as whether the loans' interest rates are substantially lower than what developers could get from a bank.
Apple said its $1 billion affordable-housing fund would give the state and others "an open line of credit" to build more housing. The fund will last five years, and any money paid back on the loans over that time would go back into the fund for reinvestment. Interest rates on the two- to 10-year loans would differ between projects, the company added, but all rates would be below market.
Apple also said it would buy a $1 billion pool of mortgages. As part of that transaction, Apple would spend an estimated $20 million to help first-time home buyers with their down payments.
---
The details of Apple's investments drew some criticism from the presidential campaign trail. "Apple's announcement that it is entering the real estate lending business is an effort to distract from the fact that it has helped create California's housing crisis," said Senator Bernie Sanders, an independent from Vermont who is seeking the Democratic presidential nomination.
Putting money toward the local housing crisis is one answer to a longtime question about Apple: What does the company intend to do with all of its money?
Because the company has been averse to major acquisitions — its biggest ever was paying $3 billion for the headphone maker Beats — Apple has been sending most of the money back to shareholders, which helps lift its stock price. So far, Apple has committed to returning $175 billion to shareholders. At the end of September, Apple had $98 billion left after subtracting its debt.
Since 2005, California has added 308 housing units for every 1,000 new residents, according to the McKinsey Global Institute. In the Bay Area, 676,000 jobs have been added over the past eight years, compared with 176,000 additional housing units.
As a result, the Bay Area has become one of the world's most expensive housing markets. In June, the National Low Income Housing Coalition said Bay Area counties accounted for five of the six most expensive places to live in the country. In September, California lawmakers approved a statewide rent cap covering millions of tenants.
The number of homeless people has multiplied, with many taking shelter in tent encampments. San Jose recently reported 6,200 homeless people, a 42 percent increase over two years.
The extreme housing prices around Apple's Cupertino, Calif., headquarters have put a strain on some workers and scared off others. They are one reason Apple has accelerated its expansion elsewhere, including in Austin, Texas, where it is building a $1 billion campus that could eventually accommodate 15,000 workers.
Apple's new willingness to step in financially to benefit its California neighbors is a marked difference from the days of Steve Jobs, the company co-founder. In 2011, he appeared before the Cupertino City Council to pitch Apple's sprawling new headquarters, which now houses more than 9,000 workers.
One member posed a question: How would Apple's 60,000 neighbors in Cupertino benefit?
"We'd like to continue to stay here and pay taxes," Mr. Jobs said. "If we can't, we'd have to go somewhere like Mountain View," a nearby town.