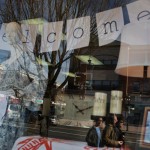 Housing Bias Outlasts Ruling in a Long Island Village
LISA W. FODERARO
Publication Year: 2016
GARDEN CITY, N.Y. — Mary Crosson, a housing activist, remembers moving to Long Island from Bayside, Queens, in the 1990s and being struck by the sharp divisions that seemed to keep blacks and whites apart.
"I come from South Carolina, so I understand discrimination," said Mrs. Crosson, 68, who is black and lives in the village of Hempstead, where nearly half the residents are African-American. "In Queens, it was more of a mixed neighborhood. I came out here and I felt like I went back to the South all over again."
A federal appeals court found last month that such segregation was not an accident. The court ruled that Hempstead's next-door neighbor, Garden City, a wealthy village where 1.2 percent of the residents were black in 2010, had violated federal antidiscrimination law by rezoning land specifically to block multifamily housing — and the potential for minorities to move in.
"Something was amiss here," a three-judge panel of the United States Court of Appeals for the Second Circuit wrote in its decision. "Garden City's abrupt shift in zoning in the face of vocal opposition to changing the character of Garden City represented acquiescence to race-based animus."
The ruling, which affirmed a 2013 decision by a Federal District Court judge, is a pivotal development in the long struggle to dismantle housing segregation as the federal government, courts and advocacy groups shift the battle beyond cities to white suburban enclaves that have deliberately erected barri