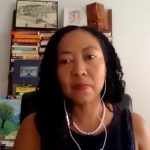 MFSA holds virtual discussion on race, racism at UB
Presented by the Minority Faculty and Staff Association, the event included roughly 250 faculty, staff and students.
Cory Nealon
Publication Year: 2020
Read the full article from UBNow, here.
Henry Louis Taylor Jr., professor in the Department of Urban and Regional Planning and director of the Center for Urban Studies, outlined UB's history in addressing racism on campus and in the community. From the late 1960s to the mid-1990s, UB built an infrastructure, including launching educational programs and hiring faculty members of color, to link UB to the Black community, he said.
But that infrastructure dwindled over the past two decades, a result of declining government support for public education, as well as flawed university efforts to address these issues, Taylor said. He called upon UB leadership to reinvest in these programs, and tackle race and racism in a more direct manner.
"I theorize that whenever race is not explicitly stated, whiteness becomes the default group, and people of color are pushed to the margins," he said.
Those who were unable to attend the live event can watch it online.