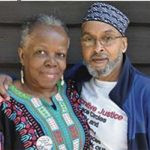 Prisoners Are People Too Announce Regional Conference
The conference is free and open to the public and will include panels, workshops, vendors, a resource table, entertainment and more.
The Challenger
Publication Year: 2019
Read the full article from Challenger Community News, here.
Prisoners Are People Too is hosting a Regional Conference in collaboration with the Alliance of Families for Justice on Friday, May 3, from 5:30-8 p.m. and Saturday, May 4 from 8:30a.m.-3:30p.m. at Mt. Olive Baptist Church, 701 East Delavan Avenue . The conference, whose theme is "Changing Criminal Injustice," will highlight the strategies that we can use to improve the lives of the incarcerated, the formerly incarcerated, and the victims.
Activist-scholar Dr. Henry Louis Taylor, Jr. will be the keynote speaker on Saturday, May 4. Dr. Taylor is the Founding Director of the Center for Urban Studies at the University at Buffalo School of Architecture and Planning. His research, focusing on issues of race and class has made him an expert in assessing systemic factors, fueled by racism, that frequently lead to criminal convictions.