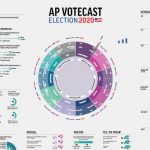 UB experts believe there's a fundamental flaw with current polling
WBEN
Publication Year: 2020
Read the full article from WBEN here.
BUFFALO (WBEN) – "The one thing we can say for sure in this is that the big loser last night was the pollsters," said Professor Jim Campbell, as a group of University at Buffalo experts held a virtual meeting to discuss Election Night and the election process as a whole.
"This was not supposed to be as close as it turned out to be in many states," he continued.
Wisconsin turned out to be a very thin margin, as election officials continues to tally votes in a state where Democratic Nominee Joe Biden holds a lead. Prior to Tuesday night, it was anticipated that Biden would run away with Wisconsin, holding nearly a double-digit lead in some polls.