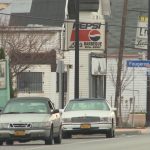 Another Voice: Scammer isn't the real source of blight on Buffalo's East Side
Blight does not happen overnight or even in a few years. Neighborhood decline takes decades.
Another Voice - Dr. Henry Louis Taylor Jr.
Publication Year: 2019
Read the full article from Buffalo News, here.
A 2017 housing opportunity strategy study commissioned by the city found that most East Side housing units are moderately to severely distressed and located in underdeveloped neighborhoods with low market demand.
HouHou should be punished for his racketeering, but more important, Buffalo's prime blighters should be exposed. The real predatory profiteers are the rental property owners who make hyper-profits by charging high rents for poorly maintained and distressed rental housing units, and the land speculators who purchase properties and hold onto them without making any improvements until more profitable opportunities can be found.
The City of Buffalo is also complicit in the East Side neighborhood blight. The city poorly maintains sidewalks, streets and vacant lots in those neighborhoods. And, their shamefully weak rental registration process makes possible the existence of a prosperous low-income rental market that exploits the poor and those on the economic margin.
Henry Louis Taylor Jr., Ph.D., is director of the UB Center for Urban Studies.