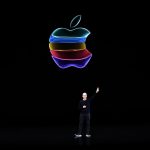 Apple Commits $2.5 Billion to Ease California Housing Crunch
The plan includes $1 billion for an affordable housing investment fund as well as an effort to help first-time buyers
Jack Nicas, Kevin Granville and Conor Dougherty
Publication Year: 2019
Read the full article from The New York Times, here.
Apple on Monday announced a $2.5 billion plan to address the housing crisis in California, becoming the latest big tech company to devote money to a problem that local lawmakers and economists believe it helped create.
The iPhone maker's plan includes a $1 billion investment fund for affordable housing and another $1 billion to buy mortgages. Apple also intends to make a 40-acre, $300 million property it owns in San Jose, Calif., available for new affordable housing.
Apple's housing plan is a response to the increasing pressure Silicon Valley's tech giants are under to play a more active role in the region's housing crisis. As local tech companies big and small have boomed, they have flooded the region with hundreds of thousands of highly paid employees.